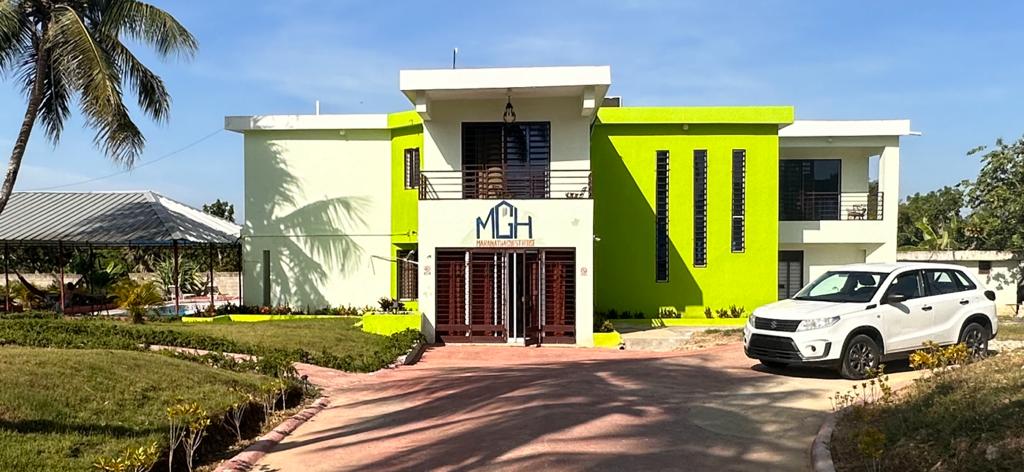 We are set up for: Wedding, family reunion, Reception, Anniversary, Retreat, Misionary groups, Church events, conference. etc.All rooms are climatized. Clean and safe environment. We are located at 30 minutes of Las Americas Airport.
Welcome to our Maranatha Guest House, A Great Place to be". We have 18 rooms with modern amenuities, internet, pool for adults and children.where comfort meets tranquility. Nestled in a picturesque location, our guest house offers a warm and inviting ambiance, making it the perfect getaway for individuals and families alike. Immerse yourself in the serene surroundings and indulge in the cozy comforts of our well-appointed rooms.
Hacienda Estrella, Calle Principal #38, Villa Mella, Santo Domingo Norte. Dominican Republic
Interdum curabitur platea turpis orci auctor in scelerisque ac ut eleifend at at leo laoreet at ut semper eget laoreet vestibulum a elementum nec
Neque ut et velit dictum molestie at pellentesque aliquet magna ut tincidunt ullamcorper mauris mi et.
"Pharetra ut commodo dui at consequat, vitae imperdiet id quisque faucibus erat erat nulla a amet."
"Proin vestibulum ultrices semper arcu facilisis vitae ultrices!"
"Proin nulla mauris et volutpat adipiscing suspendisse vehicula blandit sagittis orci etiam morbi elit etiam semper eu lacus pretium hac nisl leo amet ullamcorper."
"Vitae sapien ut laoreet nibh mauris ultrices tristique aliquet eros id accumsan tellus neque sed pellentesque"